After getting the engine in and posting some pictures of progress to Facebook, Randy suggested test fitting the bonnet since it looked really close to not fitting. When I got home from work tonight I put the bonnet on, and sure enough, its sitting directly on the oil cap and still has a pretty significant gap on the edges.
A picture of the gap between the chassis and the bonnet.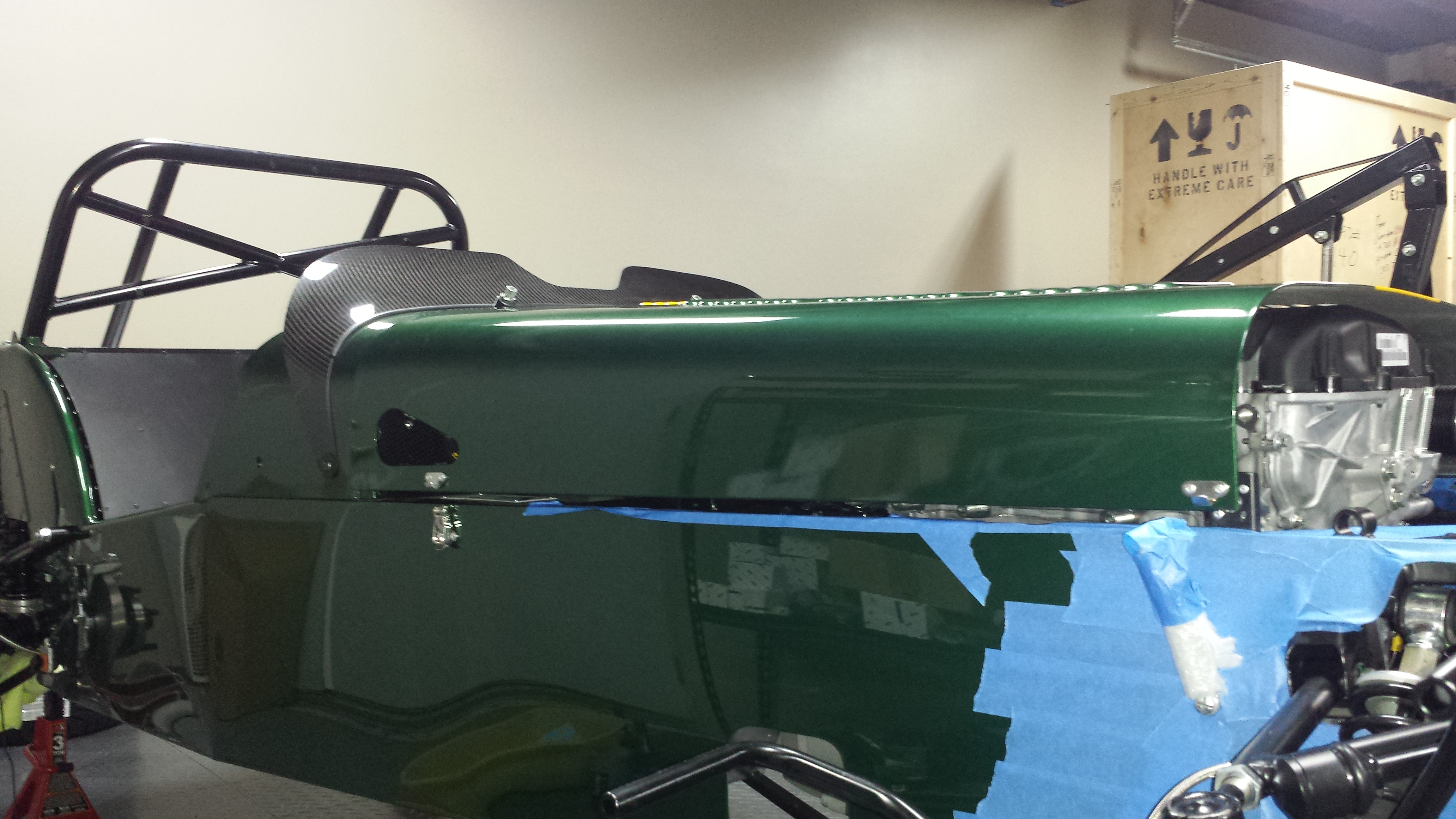 With the bonnet issue identified, I went about getting the alternator attached only to find out I'm missing the bolts necessary. The brackets went on easy enough, but didn't have the longer bolt and nut necessary so just hung it there loosely. I also shot an email off to Jon at Caterham USA about the engine fitment. Had we done something wrong with the engine mounts?
Daniel