I got a response from Jon at Caterham USA the next morning saying to check the fitment with the nose cone on rather than just the bonnet over the engine. It also so happened my dad was coming into town for the night and wanted to see the car. This was quite opportune; it would be much easier getting the bonnet maneuvered into place with 4 hands rather than 2.
Based on Jon's guidance, I got the nose cone attached with the dzus fasteners and then laid the bonnet over and attached it. Happy to say fitment looks ok. There's like 2mm to spare, but apparently that's normal and in Caterham engine bay measurements a good sized gap – it really is that tight in there.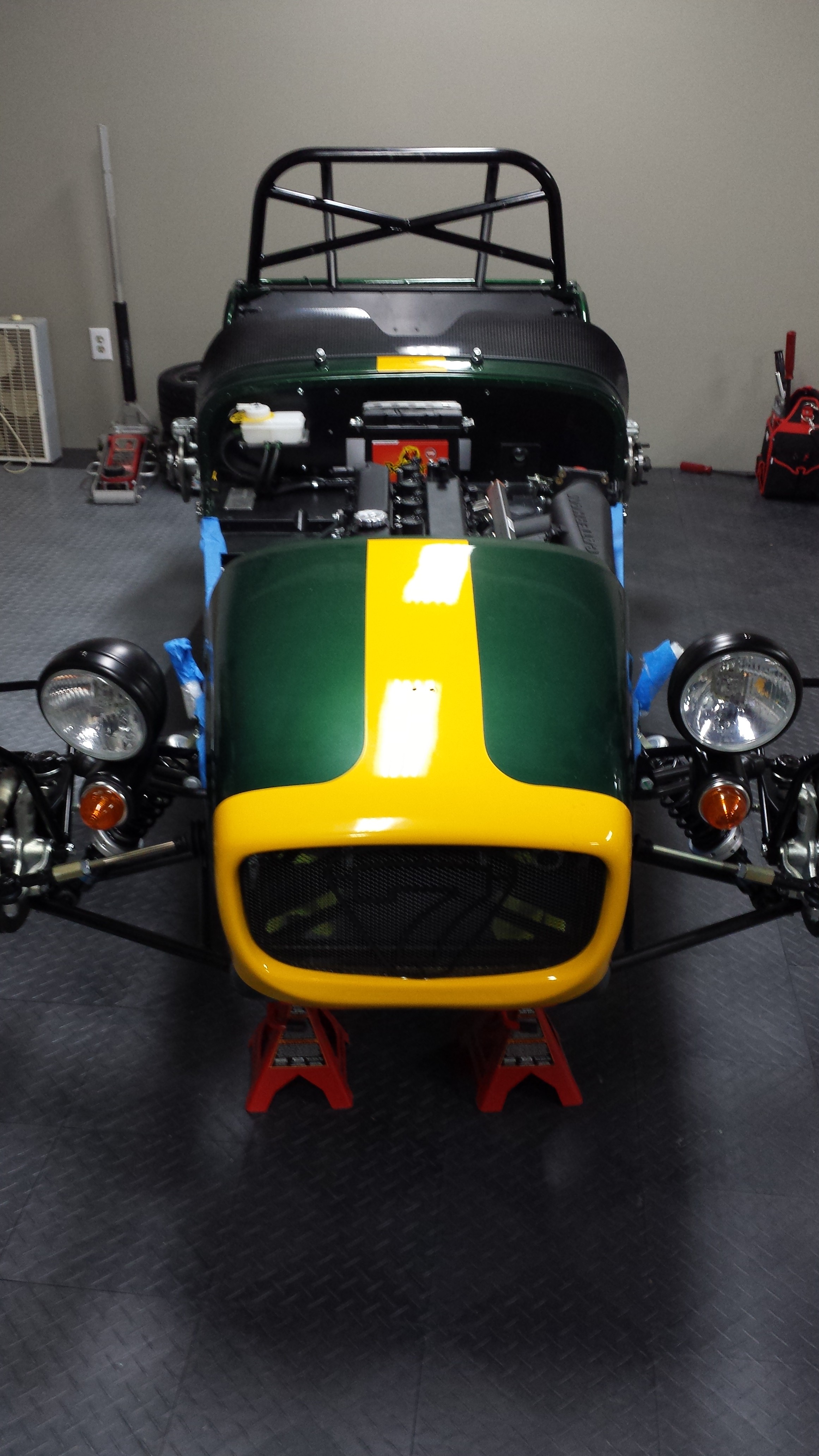 I love this shot.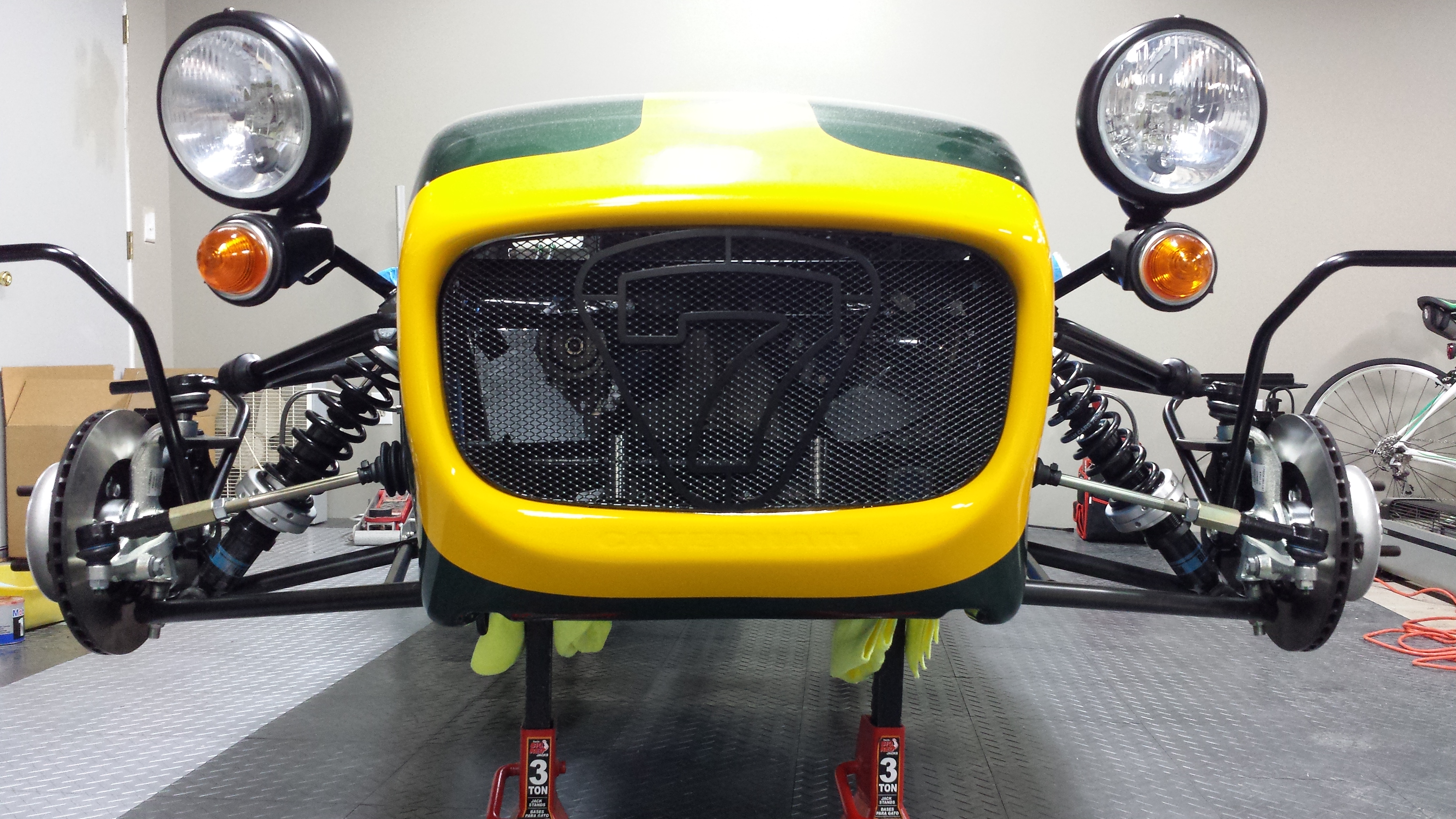 Since dad was here I felt like we should at least put one legit part on – attached the gear shifter. Straightforward, just slide into the groove in the transmission then 3 bolts torqued as specified.
A pic of what the wheels will look like on it.
And one of me working on the car.
Dad wanted one shot of me with the car before we called it a night.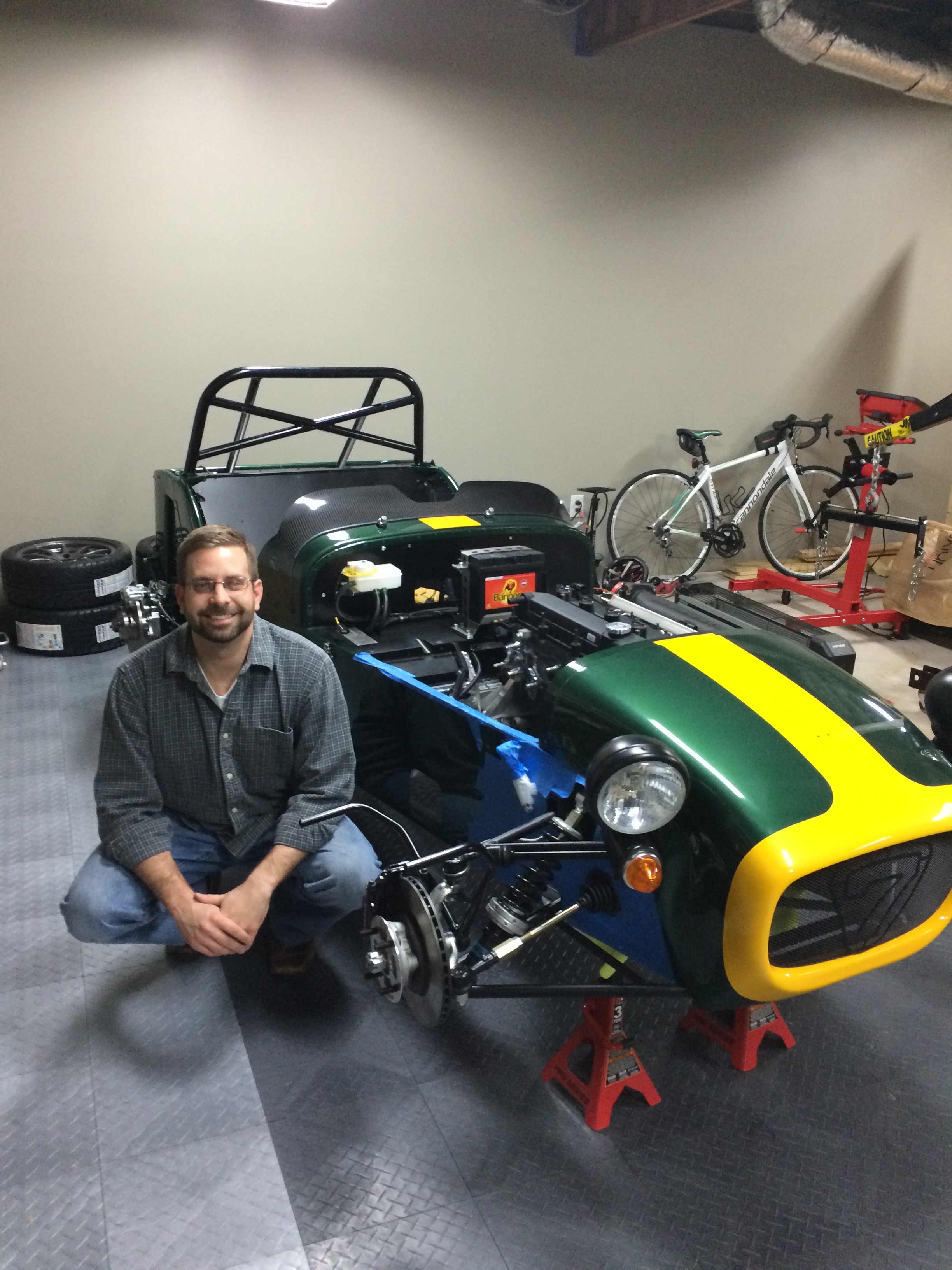 Daniel