After a few hours sleep I headed back down to the garage to regroup. Progress was much slower on Friday night than I'd hoped for; largely because it was a learning experience in many intangible ways. Or what I hope will be tangible as I go along. Finding bolts in the bolt packs is a little daunting at first, but as you do it more you start to look at it with much less uncertainty. Ironically enough, after a few hours I was picking out bolts and identifying them by size, 'M8 x 25 cap head bolt' and boom, there it is.
As I was getting organized to start the headlights, I noticed the GoPro was out of batteries – again! When I was working Friday night it would run dry after about an hour and a half. A little peeved, I broke out the drill and a 1/2″ drill bit and put a hole through the case. It wasn't quite the right size, so broke out the dremel and opened it up a bit more and viola! I now have a hole for the power so I can just leave it plugged in all the time.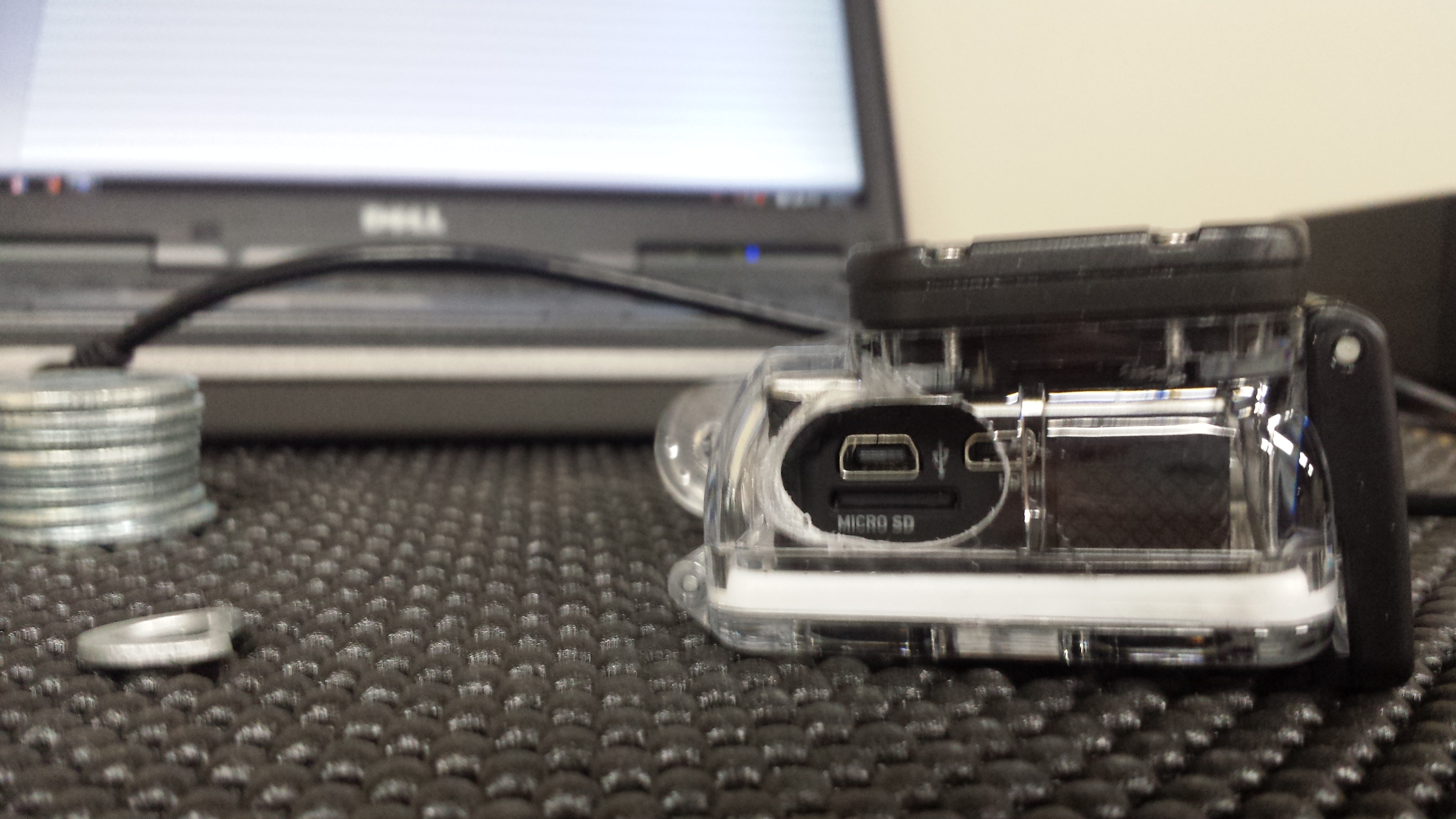 With the GoPro problem solved, it was onto the headlights so I could attach them to the upper wishbones and get them bolted in. I'd read somewhere, I think maybe it was in the manual or might have been a build blog, that its much easier to get the wires run properly if they're done at the same time as the upper wishbones.
And that's where I hit my first really frustrating point. Before, when I was working the suspension, it was fairly straightforward. The couple missteps I had Friday were because I was trying to learn the manual, learn the build process, and kind of figure things out as I went. I've worked on cars for a few years and can confidently say taking things apart and putting them back together the same way is pretty easy; following a paragraph of descriptive 'English', finding bolts (which may or may not be missing), and a diagram which does NOT match your setup in any meaningful way fundamentally slows (or halts) forward progress. I lack patience. I'll be the first to admit it. This process is not for those who lack patience – you will be frustrated and pissed off very quickly. But I'm learning; perhaps this build-a-car-thing will enable me to improve an important life skill?
Now that I've waxed poetic, time to get back to the headlights.